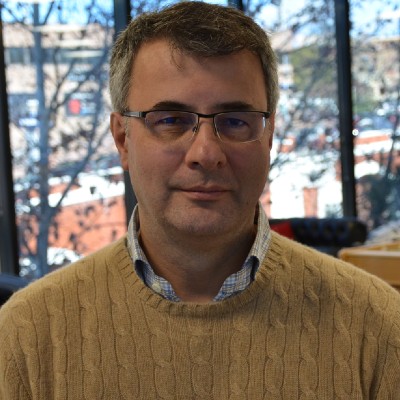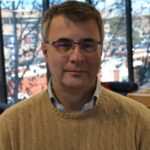 By Gonzalo Galindo, Head of CEMEX Ventures
With 30 years of experience in the built sector, Gonzalo leads CEMEX Ventures in the search of innovative business models for CEMEX and the construction industry, helping propel innovation, sustainability, and digitization in the sector that leads to more collaboration and less fragmentation.
Back when big machinery, heavy equipment, and complex materials where not a thing in the construction sector, massive structures were built and are still standing to this day. Luckily now we have more ways of facilitating our job but there is still much to be done in terms of innovation.
Innovation is change and having an openness to improve products, processes, and services. Whether it´s from incorporating new ideas into already established systems, or completely transforming how something is done, innovation is the key to solving the challenges many companies are faced with today.
Read further along for a closer look at innovation in the construction industry.
What is construction innovation?
To understand what´s construction innovation, we first need to establish context. Innovation in our industry has been lacking for many years. While other industries, like automobiles, have been quick to adapt to the digital age, construction has kept a very slow pace in the race.
Why? It´s expensive, requires a lot of research, lacks standardization, material availability can be a challenge, and there´s a shortage of professionalized workforce. More so, the fragmentation and lack of collaboration within the different sections of the construction value chain also make it harder for innovation to come through in the industry.


With this is mind, it´s safe to say that construction innovation is not straight forward; it´s a collaborative effort to improve the diverse processes that encompass the industry. By promoting construction innovation within every significant player in the construction value chain, it will be easier to enhance its productivity parameters and technology adoption.
To foster innovation into the construction industry, we must:
Promote sustainable solutions for the industry to reduce its environmental impact.
Build for the cities of the future with smarter technology, innovative construction methods and materials, new energy sources, and better asset and resource management.
Optimize the supply chain management to make it easier for built professionals to obtain materials and services, track their fleets and have better inventory management.
Improve productivity, efficiency, and the quality of the construction work through a connected & monitored jobsite.
At CEMEX Ventures, we identify the startups working on solving these challenges, whether they benefit our end of the value chain or others. If it benefits the industry, we are looking at it.
How important is technology in construction?
Technology is at the forefront of innovation in the construction industry; from digitalized solutions that serve to enhance productivity in the sector, to new technologies that promote sustainability and help fight the climate change crisis. So, it´s obvious that technology is not only important in construction, it´s an essential part of it. But our focus is not just on identifying the technologies, but on finding the ones that help us tackle the previously mentioned challenges.


For example, let´s take the COVID-19 pandemic. We saw how it pushed many companies to embrace the use of new technologies to continue working. Solutions that allow for jobsite workers to be safer saw an increase in demand, as well as those that helped in the delivery of materials to overcome mobility restrictions. Also, the use of robots and AI let construction professionals work remotely without exposing themselves nor pausing indefinitely their projects.
These solutions are not likely to serve as a patch or temporary solution. If anything, it has opened the door to embrace other innovative solutions, and for other companies to accept and accelerate the integration of technology into their processes.
Likewise, more and more technologies continue emerging that help reduce the environmental impact the construction industry has on the planet, like CEMEX´s net zero CO2 concrete Vertua, a direct response to its ambition of achieving net-zero CO2 in all its concretes globally, or even the carbon capture solution developed by startup Carbon Clean.
12 Construction innovation examples that will change the world
At CEMEX Ventures we have invested in 12 startups that offer innovative solutions to the industry´s main challenges. Our portfolio companies are aligned with CEMEX´s commitment to offering innovative solutions to their clients and will surely change the construction industry as we´ve known it to this day.  
These startups show new ways of building with modular construction, offer a solution to optimize waste management, provide ground breaking materials and technologies that are conscious of our environment, promote the safety of the workforce, optimize the supply chain management of our industry, and enhance productivity in the sector.
Modulous
The UK based startup is revolutionizing modular construction with their construction technology platform that aims to deliver high quality, sustainable and affordable homes in a fraction of the time than traditional construction. We recently closed a second round of investment for the winners of Construction Startup Competition 2020 in a bid to modernize the design and construction of affordable housing, making the process more efficient, scalable, and relying on a strong network of supply chain partners.
By digitalizing the design and procurement phase, users can create their homes using a predetermined kit of parts, and with their integrated supply chain and localized assembly, Modulous can deliver houses quickly, anywhere in the world.
With no need to have a settled factory, the startup uses commonly available materials for their designs, and engages with local labor to install the final structures.    


Soil Connect
This digital marketplace in United States connects built professionals who need to dispose of soil, with those who need it. It´s a distance-based application that allows its users to search by location and material, reducing time on transportation and preventing the materials from ending up in landfills, therefore reducing its carbon emissions and environmental impact. Soil Connect also offers an e-ticketing solution, so all transactions can be easily managed through the application.
CEMEX is currently undergoing a pilot project in Florida with Soil Connect, where clients can connect directly with them through the marketplace and order the materials needed for their projects.
Arqlite
Arqlite is an Argentinian startup that developed a technology to transform plastic waste into light recycled aggregates and artificial gravel that can be used for drainage systems, and to produce precast and light concrete with a low carbon footprint for non- structural purposes.
Arqlite took its patented technology all the way from Argentina to United States an opened their first big scale facility in Santa Ana, California.


Aecore
The startup based in California serves as an integrated general contractor that offers an all-in-one approach to its clients, taking care of the design, procurement, and construction phase of their projects.
Aecore, formerly known as X3 Builders, offers price certainty through pre-defined design concepts, standardizes material selection, eliminates lead time delays, provides on-time delivery, and simplifies the construction phase by incorporating experienced project managers and automating the administrative process through its software.
GoFor
GoFor is a North American leader in the same day, last-mile delivery of construction materials. They provide their clients with a reliable and affordable delivery of materials, whether small loads to big, bulky items, either on demand or pre-scheduled.
Their platform helps craft a better customer experience, allowing its users to track their orders and its costs, integrate it with their tools, and a contactless delivery of materials to ensure safety for both ends.
GoFor was founded in Canada in 2016 and is quickly expanding amongst the biggest cities in United States, now offering their services to multiple industries by supplementing their busy fleets or choosing them as an out-sourced logistics partner for deliveries.
Energy Vault
The Swiss company developed a transformative, long-duration energy storage solution to deliver reliable and sustainable electricity.  Energy Vault was inspired by pumped hydro plants. Nonetheless, their technology replaces water with custom made concrete bricks.
They combine their patented system design and control software to allow for the same delivery of a pumped hydro system at a much lower price, without the need for hard to find land topography and reduced environmental impact.


LINKX
LINKX is a cloud-based logistics software for the delivery of goods in Mexico. Their platform allows the optimization of their operations by managing their loads and deliveries on real-time and integrating all ends of the transaction.
The startup allows freight operators to assign deliveries to their own carriers or third parties, offers advanced shipping notice prior to the delivery of materials, digitizes the delivery confirmation, allows for partial delivery confirmation to avoid billing errors on incomplete orders, and provides a full digitalized report on real-time with data-based conclusions about their clients´ operations.
StructionSite
StructionSite solves the site documentation problems with an easy-to-use platform that lets clients seamlessly track a project's progress. The US startup was founded by veterans of the industry looking to solve the day to day challenges they encountered. 
The startup incorporates the use of 360º cameras in the jobsite that provide data to its software, digitalizing and updating the worksite progress. Their approach reduces rework, increases efficiency by eliminating unnecessary jobsite visits and walkthroughs, and reduces risk by saving all documentation that helps validate delay claims, trade damages and warranty issues.
PRYSMEX
Based in Mexico, PRYSMEX developed a SaaS cloud-based solution to optimized risk management in the workplace.  Their collaborative software manages findings, incidents, inspections, site walks, and campaigns in a simple and innovative way.
By integrating IoT and real-time data collection, the startup allows construction companies to enhance their productivity by incorporating 3D maps of their jobsite that helps maintain control and supervision of the teams on real-time, efficiently preventing accidents and mitigating risks.


SAALG
This Spanish engineering and software startup designed a cloud-based platform that predicts the ground´s behavior in real time during a project´s execution cycle by monitoring geotechnical data to optimize construction projects.  
Their software, DAARWIN, allows to predict substantial changes caused by movements in the terrain, as well as fix unpredictable mismatches at the beginning of a project by using Machine Learning, Real Time Data Analysis, and Cloud Computing. The solution reduces the uncertainty in times, increases security, optimizes the construction process, and reduces the over dimensioning of natural resources, like concrete and steel. It also helps save over 10% in economic savings for a project´s costs, and 20% in large building foundations and underground levels,
A recent follow on investment from us will allow the startup to further develop their software and seeks to make more efficient the entire lifecycle in great scale civil works, from its planning and design to is construction and further maintenance.
IPSUM
IPSUM is a Chilean startup that seeks to enhance the industry´s productivity by integrating lean methodologies and BIM into its collaborative platform to transform the way construction companies are scheduling and planning their projects.
They offer a world-class SaaS ProPlanner that integrates every player in the jobsite by handling the planning, monitoring progress, managing tasks and resources, and downloading real-time reports of a project´s performance.
Jelp
Jelp is a trusted platform that connects home improvement professionals with homeowners. It allows users to identify the service they require, hire, and pay, all through a user-friendly mobile application. It provides certified and trusted technicians to its clients and offers a three-month service guarantee. 
The Mexican startup also works with other companies on their post-sales client services by providing installation and maintenance services, as well as modernizing its customer care. Their added value relies in the enforcement of the experience that begins all the way from the manufacturer to the distributer, technician, and finalizes with the end consumer.


How does CEMEX Ventures support innovation in construction?
At CEMEX Ventures, we´ve identified that by working alongside startups, we can leverage on their fresh, groundbreaking ideas and combine them with our industry knowledge and network to enhance their reach and promote a wider adoption of their solutions.
To foster innovation in the industry through startups, we understand that it´s not only about investing in them. We identify their needs and see how to be of help; whether it's by putting them in contact with our global network or R&D department, testing or piloting their solutions, or providing mentorship, we offer a tailor-made approach to each one we work with.
We also work hand in hand with other companies in the industry to promote collaboration and exchange insights that can be of benefit to all. We encourage companies to reach out to us so we can have a chat and understand how we can work together on making the industry more innovative once and for all.
Feel free to contact us for more!