Construction Startup Competition 2023, the biggest challenge in the construction industry, goes beyond gold medals and trophies. It offers winners the opportunity to attend Pitch Day, the final phase of the Competition that brings together entrepreneurs and investors from around the world. Every year we change up Pitch Day, and this year we're bringing the winning startups to Las Vegas. Like the city says, "What happens here, only happens here."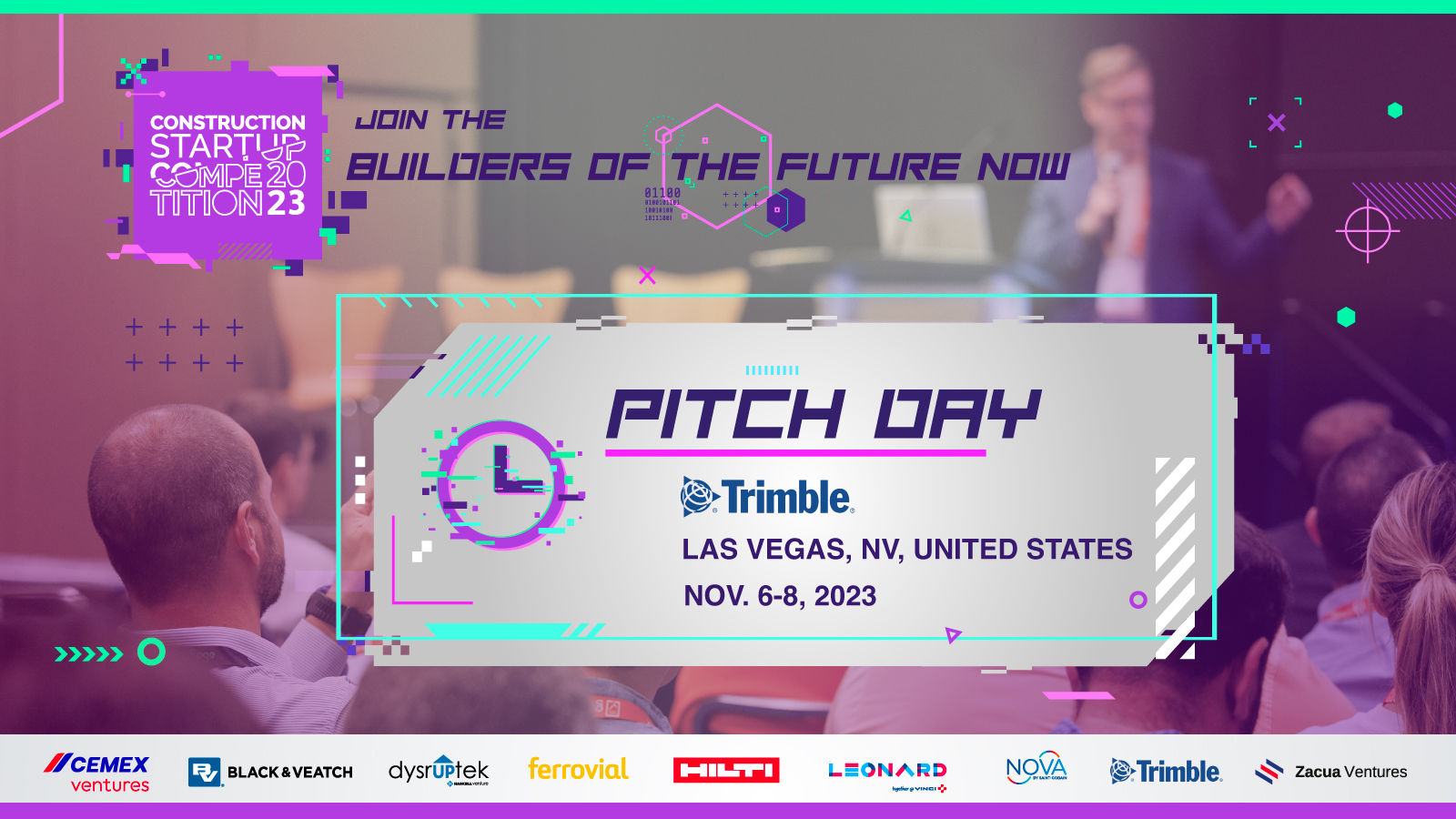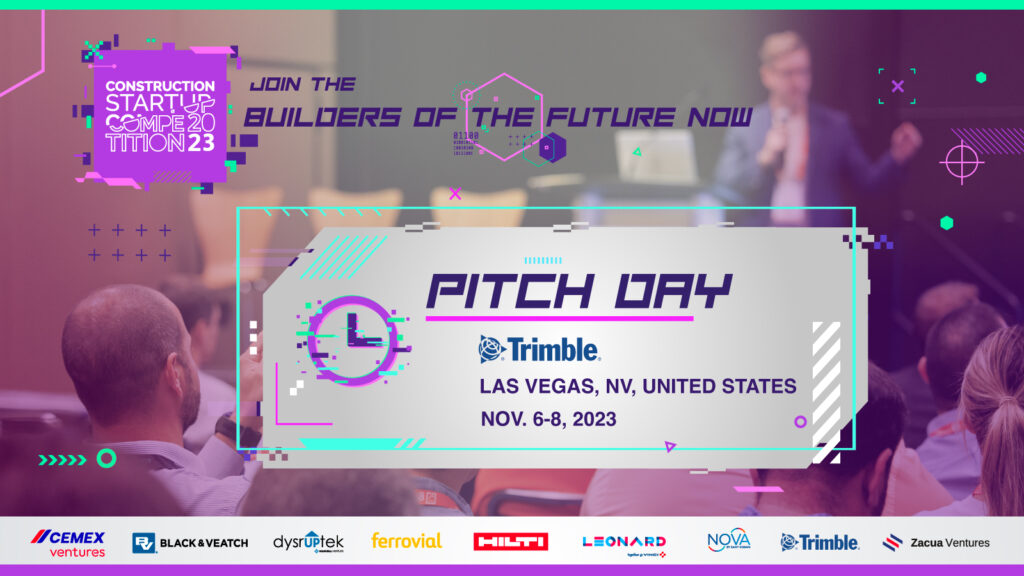 Pitch Day 2023
Pitch Day 2023 will be held at the Trimble Dimensions User Conference at The Venetian Resort in Las Vegas, NV, United States on November 6-8, 2023. 
How does it work?
Pitch Day sounds a lot like 'Shark Tank': scary, intense, and maybe a little bit uncomfortable. But we promise that the only thing our Pitch Day has in common with 'Shark Tank' is that we bring you face-to-face with eager investors and experts in construction and innovation. Once we announce the winners of the Competition in October, we will get in contact to start arranging your attendance at this final stage of the competition. As a winner you will be invited to attend the entire Dimensions User Conference and take advantage of all the events taking place that week – paid for by the Competition! During Pitch Day, which will only take place on one of the conference days, you will have the chance to pitch your startup's business model/technology to a jury made up of executive representatives from the Competition partners who will decide the winner(s) and who are interested in investing in valuable solutions.  
While the Competition partners have been known to invest in former winners of the Construction Startup Competition (see here to learn more), in attendance will also be other top industry investors who are ready to explore the brightest solutions with applications to construction.  
Trimble Dimensions User Conference
Trimble Dimensions is a 3-day global user conference that draws professionals who come to network with colleagues and discover new developments in technology. The 2023 conference will explore the power of interconnection through hands-on expo hall experiences, knowledge-sharing educational sessions, fun evening events, and plenty of networking opportunities to build relationships from your industry and beyond. 
Dimensions is about making better connections, bringing the digital and physical worlds together with interactive experiences and sharing knowledge through planned and unexpected interactions. At Dimensions, you'll meet with old friends and new acquaintances from your industry and beyond. Dimensions will educate and inspire the planners, designers, analysts and leaders who are tasked today with building the infrastructure of tomorrow—while improving sustainable outcomes. 
Benefits
Here are just a few of the benefits of attending the Competition's Pitch Day:  
Allotted time to pitch

to the leaders of the 9 leading companies (Competition partners)

 

Connection to investors

and construction and innovation

experts

 

Brutal

exposure on all Cemex Ventures digital channels and media relations strategy

(press coverage)

 

Networking among the winners

, as well as access to the hall of fame of the entire Construction Startup Competition

 

Paid airfare

and hotel

 
Pitch Day 2022
Want to know how last year's pitches went? We compiled all the information from Pitch Day 2022, powered by Procore's Groundbreak conference, so you can see how the 8 winners from 2022 competed for the gold medal in their categories: Green Construction, Enhanced Productivity, Construction Supply Chain, and Future of Construction! Read the blog:
This year, however, we've got a few surprises in store for you. So, apply today, join the ever-growing network, receive your application badge, and stay tuned for the announcement of the Competition winners in October 2023.  
If you have any questions, don't hesitate to contact us and will answer you as soon as possible. Join the movement!