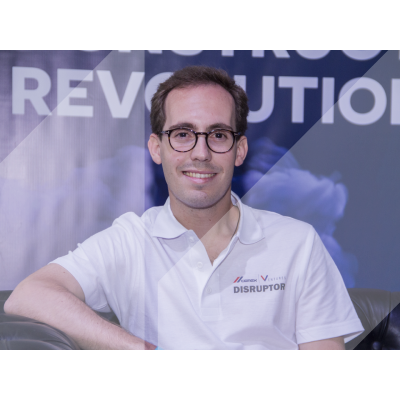 Juan Nieto is the Asia Representative and Investment Analyst for CEMEX Ventures in Shanghai. He expands CEMEX Ventures´ reach in the Asia Pacific region by building and growing the Contech ecosystem in the area. Juan works in the scouting, analysis, and investment of promising solutions, supporting them and their growth in the construction technology space.
 Startup investing is not something you can systemize but, indeed, is something you can master if you follow the right steps. In this article we´ll give you a corporate perspective and inside look into how we invest in construction technology startups.
We will share some tips, but not all of them (our secret formula is our bread and butter!), in the hope of helping other investors and entrepreneurs understand how we evaluate an investment opportunity.
How to invest in startups?
After more than four years analyzing and investing in construction technology companies, at CEMEX Ventures we have curated our own, industry specific, investment process. Our way of doing things is shaped to the construction industry´s unique dynamics, making us able to quickly evaluate investment opportunities and move forward with the most promising ones.


First, understand the industry and its dynamics
Probably you noticed this already, but construction is a project driven industry, with projects usually lasting for over a year. It´s also extremely capital and asset intensive, and it is cyclical, making it vulnerable to economic cycles.
Its dynamics also vary a lot between regions and project types and have an incredible level of fragmentation. Just think on how many stakeholders are involved in the making the roads you walk through every day: owners, developers, architects, engineers, suppliers, builders, distributors…  
On top of that, the construction industry has one of the lowest productivity levels among all industries, there is lot of inequality in terms profit distribution, and R&D spending is usually siting below 1%. Therefore, the speed in which the sector can innovate is not as fast as in other industries.
Lastly, keep in mind that construction takes place both in the field and in the office, so dynamics and trends vary depending on the stakeholders and their roles.
Spot the pain point
At CEMEX Ventures we try to follow a systematic approach, understanding the industry´s pain points and looking for startups working on solving those issues. This might sound easy, but you would be surprised on how many times we find innovative and different ways of approaching the same pain points just by talking to other industry stakeholders and entrepreneurs.
This is why we value so much the creation of our ecosystem and foster collaboration within one another.
Therefore, take time to truly understand the opportunity area and the market in which you operate, or wish to do so, from every stakeholder perspective, and through every phase of the entire value chain. As you can imagine, having a strong network is crucial to outperform here.
After years of doing this, we have developed our own way to segment the market. Just take a look at our focus areas and tell us what you think. Those areas cluster all the pain points and trends we have been analyzing throughout the years. Bear in mind that it is not static, as it continuously evolves with the markets´ evolution.


How to choose the right company
Now is where the fun begins! It is time to find the startups that are a perfect match to the pain points identified. Once you start deep diving you will receive some names, but chances are that most of them might not be applicable to the segment you are looking after. Yet, keep your eyes open and try to leverage in your network again.
For the last 4 years, we have been hosting the world largest Construction Startup Competition. This gives us access to the most relevant and up to date Contech ecosystems in the world, making our sourcing job much more fun, open, and simple.
We understand that not everyone has access to this many startups, so we recommend to really leverage on your network. Fear not and approach stakeholders like us for advice! It will be a win-win for everyone involved, plus we are always hungry to learn more.
Benchmarking
Once you understand the pain and spot some startups, it is time to benchmark. Some corporates approach benchmarking processes like a procurement one, but it is far from that. We put lot of effort in finding the startups that really solve the pain points, either now or in the medium-long term. We encourage you to spend time with the teams you are evaluating to properly understand what their vision is and how you can work alongside them.
Having a full value chain perspective is crucial to do not miss better solutions. Also, did I mention leverage on your network? We can´t stress enough how important this is. To share feedback and pilots' results, which might not always be directly applicable to you, is another great perspective that will be of help to you.
Best practices
In order for us to determine which startups to evaluate and consider for further projects, we´ve identified what´s works best by doing a comprehensive an orderly analysis of its solution, offer, identifying ways of working with them and future potential.
Due diligence
We have created our own set of questions for startups so we can evaluate if we are ready to partner with them and how. These comes after years of depurating our own value proposition and finding how we can really add value to entrepreneurs. First, it´s important to understand your goal and role. Afterwards, proceed to depurate your investment strategy.
Below we share some of our learnings on what we can call the Pros and Cons, or a list of what we like and what we like less. As we are constantly evolving and tailoring our approach to the startups need, please take this only as a reference. Try to master and curate your own investment process based on your goals, but do not forget that it can only be systematized to a certain degree.


Pros
Sharp and persistent teams. Being able to navigate through six, nine or even twelve months of sales cycles with the ability to persuade the most obstinate field worker.
Industry understanding. It is crucial that entrepreneurs can speak our unique jargon. Mainly to really understand the problem, and then being able to develop the solution and convince others to use it.
Market validation. We must verify your product fit, either through paid pilots, unpaid ones, laboratory tests, databases, or any other way you can demonstrate its validity. We are looking to support startups ready to be scaled through our incredible network.
Scalability. In a low digitised and asset-heavy industry, this might sound difficult. Yet a handful of startups have found the key into identifying how to scale through the complexity of construction projects and leverage network effects.
Knowledge transfer. As it happens in a project-based industry, knowledge can be easily lost in a pile of documentation and experiences coming after the design and construction, right before the operation and maintenance phase. This is why we like anything that helps bring all the pieces of information together.
Cons
Solo founders. We prefer diversity in the founding teams, or top management. This usually helps the startups consider different points of views from a variety of backgrounds and experiences.
Complex products. Think on the industry you are serving and if the solution needs to be complex, try making it simple to use and easy to understand. Sometimes this type of solutions come from startups approaching the industry from a "product perspective" rather than from a pain point perspective. Tip: don´t fall in love with a product forgetting about the pain you want to solve.
Complex demos. Following a complex product is usually a complex demo. Ask yourself: Can you explain your solution to a 5-year-old child? If the answer is no, go back to the drawing board and keep this in mind. It´s important you profile every user within your customer journey so you don´t lose track once more than three users from different stakeholders use same system.
Niche applications. In such a massive industry, some solutions are fit for small addressable markets alone. For us, it is important you have a clear profile of your target market, project, and customer, and see if those are big and transferable enough. This is strongly related to the scalability of your solution.
Venture Capital is a people business, not a deal neither a pipeline business, so meeting with entrepreneurs and understanding their motivations could be as important as all the above together.
Best startup companies to invest in 2021
Every year we make a huge effort to curate a list of the 50 Best Contech Startups. In this list we highlight the most promising startups offering innovative solutions aimed at safety and sustainability, supply chain, productivity, and new materials and construction methods.
The selection comes from our yearly interactions with all the ecosystems from our sector in which we have presence, including some of the finalist of our yearly Construction Startup Competition.
Some of the startups mentioned in our lists have gone to participate in important investment rounds afterwards. So, if you are a potential investor looking through our post or a startup looking for inspiration, you might want to begin there.


Platforms to invest in startup companies
Innovation is about collaboration and at CEMEX Ventures we are ecosystem believers. We don´t only like to say we are fostering the construction revolution; we are committed to making innovation happen for the construction industry.
If you are interested in getting involved in the Contech ecosystem, looking to cooperate, and investing alongside us, we are happy to chat and look forward to hearing your proposals.
FAQs
Can you invest in a startup without putting in money?
Yes, indeed. Investment is not only a written check and a handshake. You will only know for sure once you complete a very thorough analysis for the startup and understand what their needs are moving forward and what can you bring to the table. Investing can go from putting your internal R&D teams at their disposal so they can develop a solution even further, to connecting them with your clients. It is a process to determine how can you best work together and a benefit to every part involved.
How can a corporation approach a startup investment?
If you are an investor entering an area in which you need more specialized information and in-depth insights into the industry, and a possible outlook for the future, its best to partner up with fellow venture capitals or other investors who have more knowledge of the sector you are going into. This will reduce risk, give you an expert point of view, and overall make it a smarter investment.
If you are looking into investing in the Contech ecosystem, at CEMEX Ventures, we can be that partner that helps you work around it more diligently. We love collaborations so feel free to connect with us so we can talk further in detail.