October, 17th 2017. – CEMEX Ventures, the open innovation platform and corporate venture capital unit of CEMEX, S.A.B. de C.V. ("CEMEX") (NYSE: CX), and COFLEX, a leader in the Mexican plumbing sector, announced a joint investment in Jelp, a Monterrey, Mexico-based startup that facilitates coordination between homes and specialized professionals in different construction sectors.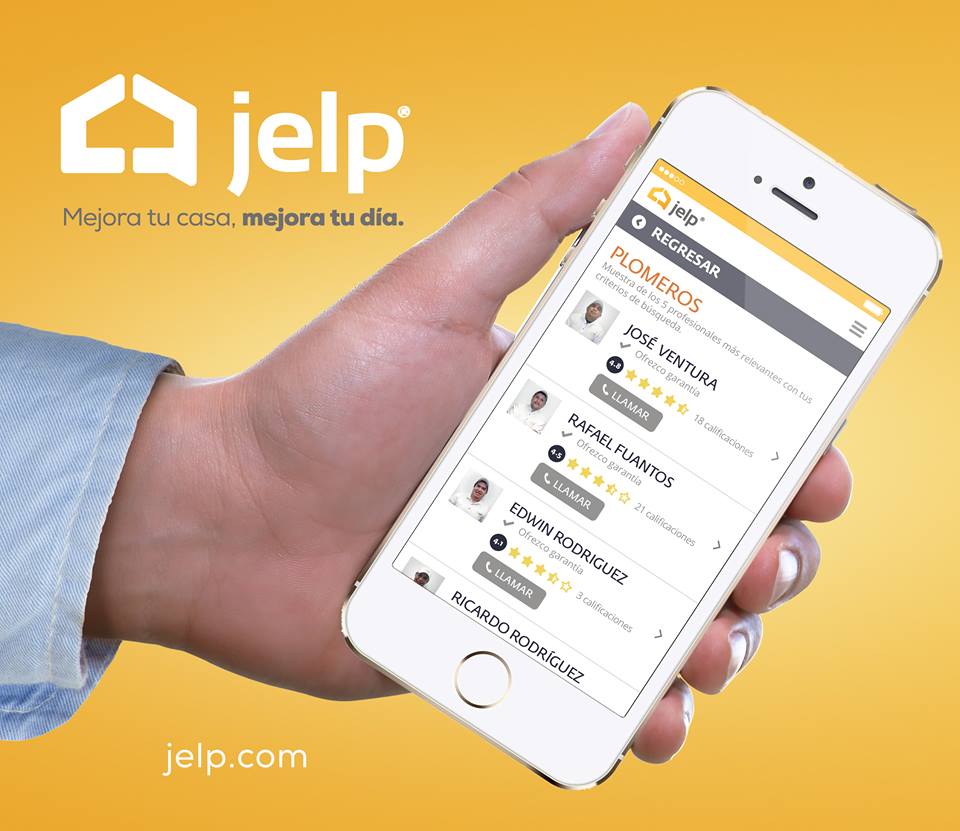 CEMEX Ventures and COFLEX's investment is aligned with one of their operational focus to "Connect and facilitate coordination among the players within the construction ecosystem." Through Jelp's marketplace, which seeks to reach all Latin American homes, they take advantage of new technologies available to everyone.
JELP is a digital platform that enables users to find, contract, and rate plumbers, builders, painters, and electricians, among other construction services. This application is focused not only on construction professionals, but also on maintenance and repair experts.
"We are the most important link between verified and trustworthy home improvement experts for any project in Mexico," said Marco Sens, CEO of JELP. "To become the first option for users and professionals is the foundation of our business strategy. We want to boost thousands of our professionals, enhancing their quality of life and job."
This marketplace utilizes a differentiation strategy, which combines its relationships with construction and repair services manufacturers with an excellent user experience and professionals properly validated by industry leading brands. CEMEX Ventures and COFLEX are the first betting on JELP.
"We look for startups like JELP, which creates synergies among all of the construction players. CEMEX Ventures aims to encourage these kinds of synergies and in this process, to promote Monterrey's entrepreneurial community," confirmed CEMEX Ventures's investment team.
Since June 2016, COFLEX has worked with JELP to enhance its "Coflex Plumber Program", designed to dignify and develop the plumber's job. This investment decision demonstrates that "JELP is the best option to link professionals with customers: housekeepers or end-users through the most efficient and secure service," said Mauricio Coronado, Co-CEO of COFLEX.