The last decade has become the marketplace era after the creation of multiple platforms that optimize the supply chain. The concept takes on a new meaning if it scales to the construction industry, allowing the use of digital spaces and solving challenges set as improvement areas in any industry: ease to close contracts and purchases, and optimizing resources.

Its implementation in the construction sector offers multiple benefits, including:
Cost reduction by allowing suppliers to directly manage their products and services.
Improved efficiency in the supply chain by encouraging centralized management of supply and demand.
Reduction in the margin of error by having greater control of the products, goods and services contracted.
Increased transparency, being able to make decisions based on the information provided, such as the performance, price and availability of products, goods or services.
Increased visibility of suppliers without incurring extra expenses.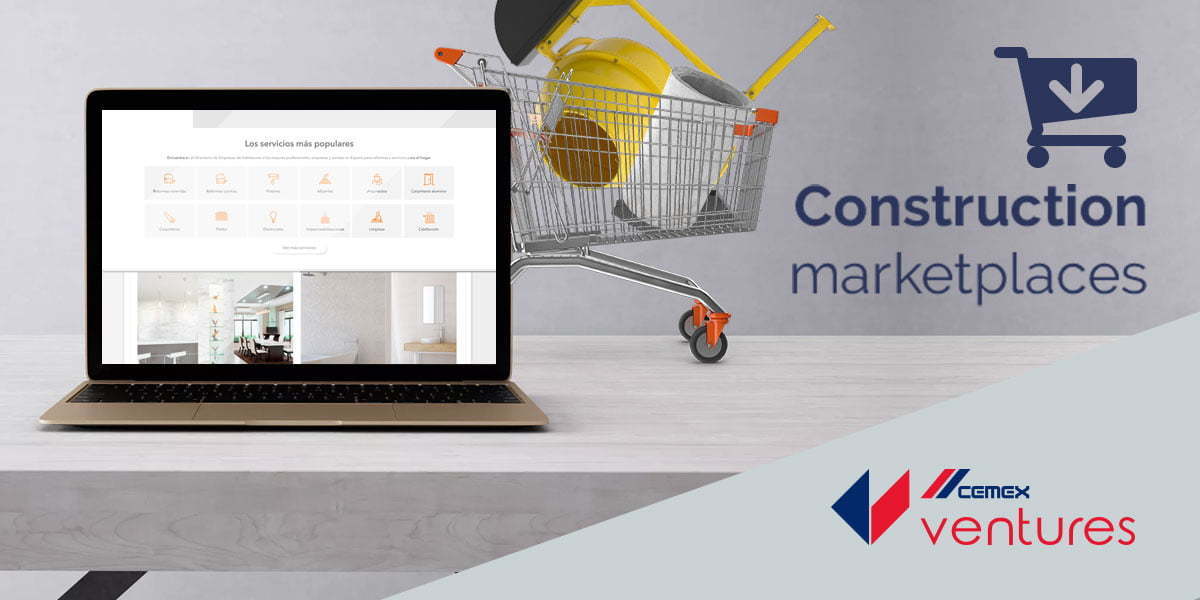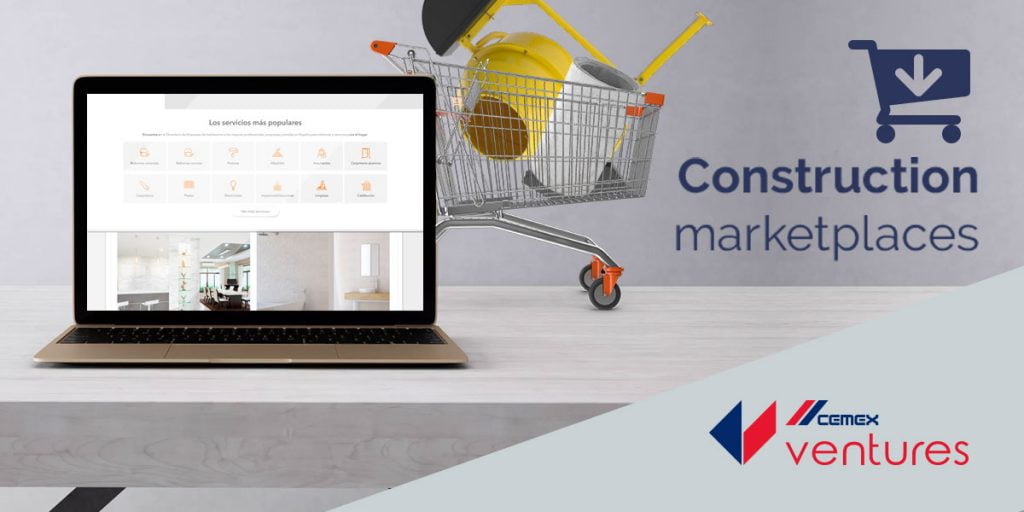 It is necessary to highlight two aspects in which the industry revolution can be promoted:

Definition of a standard: Marketplaces require the identification of the similarities between the services, goods and products they offer in order to standardize the way in which a product is sold to potential buyers.

Adaptation of products and services: Marketplaces optimize the purchasing and optimization processes when it allows the choice of a product or service, as well as its customization, in a click.

Marketplaces are positioned as a trend that changes the way in which the industry is used to performs. On the other hand, it is positioned as an important solution in supply chains, one of the focus areas of CEMEX Ventures in driving the construction revolution.