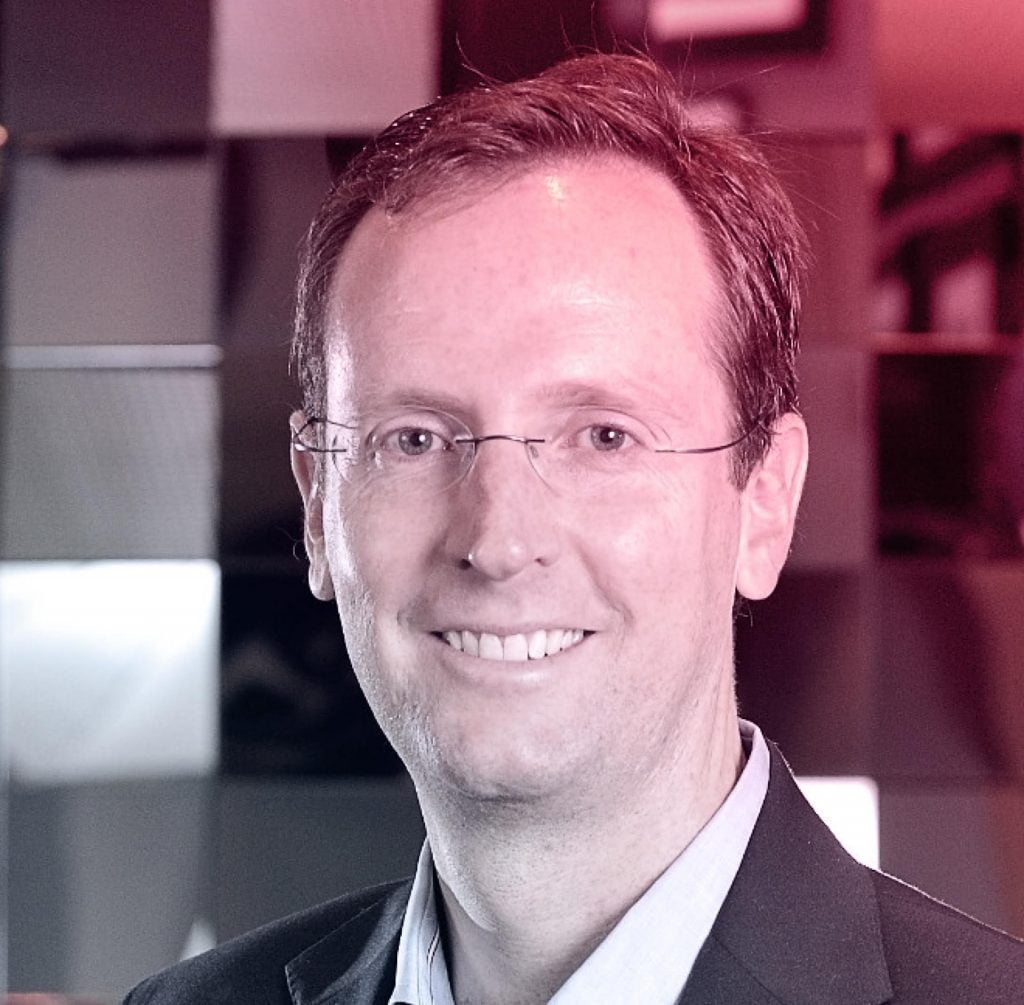 Santiago Castagnino is a Partner and Managing Director in the Madrid office of The Boston Consulting Group.
Santiago leads BCG's Engineering & Construction sector globally, and is an advisor to the World Economic Forum on this subject.
He is also responsible for the Industrial Goods Practice Area in BCG Iberia.
Q. Analysis of the present situation. How do you define the construction situation with tree words?
A. The construction situation:
It is fascinating since through it human kind has produced some of the most amazing pieces of art and engineering
It is essential to society. It employs 100 million people worldwide, and its $10 trillion annual revenue represents about 6% of global GDP. Communities couldn't function without the built assets the industry provides, including roads and railways, hospitals, schools, courthouses and other buildings that affect quality of life
It is traditional. Its ways of working has not changed much over the past decades, and it has been one of the slowest adopters of new digital technologies. The good news is that the potential for improvement is massive
Q. The construction industry has growth very slowly regarding to technologies and processes. Why do you think? Is there any other industry with this situation?
A. There are some structural elements that do not facilitate innovation in construction, for example:
Projects take place in different locations (not in factories, as it is the case in other industries)
Project teams change from project to project, especially given the increase use of subcontractors
There are other root causes which have potential solutions
The high fragmentation of the industry, what makes collaboration (and innovation) more complex
The lack of standardization (sold as the "uniqueness" of each project). The more complex the project, the lower the willingness project directors have to experiment with new processes and technologies
The way contracts are set. For example, if construction cost is the main driver, then innovation is not encouraged. Also risks are not always shared proportionally
Looking at other industries, agriculture has gone through a similar slow evolution, but is now living a deep technology adoption and process improvement phase. The counter example could be the automotive industry, which through significant, conscious and organized effort has overcame most of these challenges, becoming an innovative sector. Aircraft manufactures are trying to follow a similar path
Q. Which are the main challenges of the construction industry?
A. There are multiple challenges. Main ones include:
Improving risks management practices applied to large projects, which starts by selecting "where to play" (geographies, sectors, project sizes), improving the way bids are prepared (e.g., learning from past experiences), strengthening planning and control capabilities, sophisticating contract management, etc.
Solving the talent gap the industry has. The solution has to be holistic and coordinated. For example, adopting a strategic approach to plan for talent, improving the image of the industry to attract new professionals, looking for underrepresented talent pools (women, people from less developed countries, retirees), improving safety and working conditions in general, giving the importance large project directors have as top executives, etc.
Improving productivity by adopting at scale a lean approach combined with new digital technologies
Promoting coordination and collaboration across the industry value chain. Technology should certainly help, as well as specific contractual schemes (design and build, PPPs). Large players should try to orchestrate the industry to a greater extent, and consolidation would help in this regard
Sustainability is also a must
Optimize the supply chain management in construction.
In general, the construction sector should improve its image
Q. Which is the construction industry landmark of the last five years?
A. Going through the last global financial crisis. Survivors in general have emerged as stronger companies, with a more conscious approach to risk and debt
Q. How can CEMEX Ventures influence, as CEMEX investor arm, in the construction industry?
A. CEMEX Ventures knows the industry and its needs, what is an advantage vs other VCs. CEMEX Ventures can foster innovation supporting good startups (and whoever has a high-potential idea), to develop into successful, innovative companies. Money is important and CEMEX Ventures can help with that, but it can offer much more than this: technical knowledge and experience, network within the industry, logistic support, among other things.
Q. Which role can innovators and entrepreneurs play in this transformation?
A. They have a key role. With all the challenges described above, change should also come from the outside. Entrepreneurs and innovators are key to bring new ideas that can disrupt the way the industry operates, challenging the "status quo". CEMEX knows this, and this is why it decided focusing CEMEX Ventures into looking for disruptive opportunities outside its core business.
Q. How can Governments foster the construction industry? Success stories where innovations or new technologies have been implemented in construction.
A. Governments play a key role in the transformation of the construction sector, for example, by
Fostering, innovation, collaboration and a long term perspective to infrastructure through contractual schemes. UK Government is a good example: they requested different levels of BIM adoption over time in public works
Facilitating the development of standards
Fostering technical careers which respond to the demands of the industry
Q. Are there any other relevant players in this transformation?
A. We can find:
Private corporate clients should request better assets, standard solutions, on time delivery and competitive prices, as they do in many other industries
As a particular case, asset operators should request the adoption of BIM, since they would benefit from it
Tax payers should request smarter infrastructure in place, which responds to a greater degree to their needs
Tech vendors should facilitate the adoption and usage of new digital technologies
Industry associations should promote the development of pilot cases, industry image campaigns, technical careers, etc.
Q. How do you think the construction industry will be within 20 years?
A. I start seeing a consistent concern about the industry, its performance and its productivity from different stakeholders. So, despite all the challenges described above (around the difficulty of making change happen in the sector), I'm confident we will see important evolutions in the next 20 years. Although a radical and fast disruption is not likely (as it happened in other industries), I expect innovations to bring higher productivity (e.g., the development of prefabrication in certain asset classes, or the use of collaboration tools on site), new business models (e.g., 3D printing in construction), and more sustainable solutions. Smart companies should start preparing to embrace these changes