What are your main goals for the Series A round of financing?
When we say the next level, what we really mean, is that we are looking to expand into the United States, consolidate ourselves in Latin America, and evolve our ProPlanner product into a platform which offers new and exciting features to our clients: integrations with other solutions and a powerful Artificial Intelligence/ Machine Learning engine fed by the countless data inputs that our clients are creating from the project.
Our main goal for this Series A round is to take all that we have built, in terms of products and services, to the next level.
What kind of investors are you looking for? What geographical areas are of most interest to IPSUM, and why?
We will only consider the possibility of adding a fourth investor if it is a big construction company in the United States or an important group in the construction industry in other parts of the world.
We are looking for a unique combination of Venture Capitals for this round, which should be comprised of 3-4 big investors. For our first two investors, we are looking for a construction tech investor who will be able to bring their knowledge and industry connections to the table, and likewise, we are looking for another investor who is focused on B2B SaaS growth and scaling. Therefore, our third investor must make sense for our company at this stage, so we are either looking for a small ticket investor with a Venture Capital, that either boasts particular knowledge of the industry, or that offers a very interesting network for our expansion.
In terms of the location of these Venture Capitals, we are in deep negotiations with some companies from the United States, and others from Latin America.
How has IPSUM managed to become the leading platform for managing construction work through its implementation of the Lean-BIM methodology in Latin America?  What have been IPSUM'S main achievements over the last two years?
We managed to become a top player in this industry in Latin America as we were the first movers in this region. We have become experts in the field and we always make sure that we fully understand our clients' needs before beginning to build any solutions. Since the very beginning, we have been present with our clients at the worksite, and we have a multidisciplinary team with considerable knowledge of the construction industry and likewise we boast a team of engineers who are able to use this knowledge to build solutions on a worldwide scale.
If we were to list our top achievements in recent years, these would certainly include opening our second office in Peru, expanding our services to more than 8 countries with the major contractors in the regions, and raising 1M USD with a local Venture Capital and with CEMEX Ventures, the Corporate Venture Capital of one of the biggest building materials supplier in the world.
 What has been the biggest challenge that IPSUM has faced since it was founded?
The biggest challenge that we have faced here at IPSUM has been trying to work out how we can build a world-class software solution in an industry with minimal technological know-how and in which the levels of digitization is among the lowest of any industry. This has proved even more challenging due to the fact that we are trying to implement our solution in a country like Chile, which is very far away from everything, which has a very small market, and which is located in an undeveloped region like Latin America, with not nearly as much technology and software penetration as the United States, Europe or Asia.
IPSUM has experienced very rapid growth since its creation, what are your new locations? Are there new markets to explore?  If so, why have you chosen them?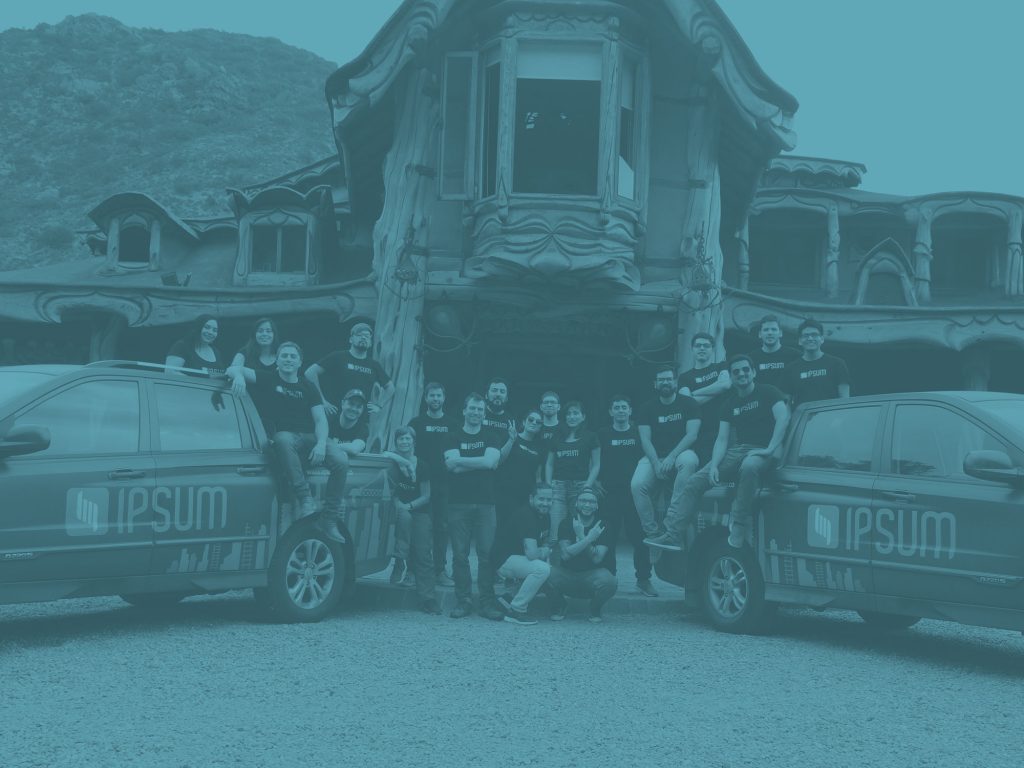 This year we are growing fast and we are expanding our services to more countries in Latin America and to the United States. At present, we have offices in Chile (our Headquarters) and Peru, but we are very close to opening in the United States and we are still analyzing whether we will expand to Mexico or Colombia next.
Expanding to the United States makes complete sense to us because our extensive research has demonstrated that the biggest companies in that market are avid technology users, Lean Construction promoters and BIM practitioners.
Likewise, Mexico and Colombia also make sense to us because they are both big markets with a considerable number of construction companies and with a huge new wave of technological construction companies who are looking to become more efficient and take their operations to the next level. 
What value has CEMEX Ventures has contributed since IPSUM was founded? What are the next steps with CEMEX Ventures?
CEMEX Ventures has been an amazing partner since the very beginning. Their knowledge and understanding of the construction industry and of technological solutions is astounding; they seem to have unlimited connections, and they are always exploring new trends, building new relationships and establishing themselves as a key player in the construction technology industry on a global level.
For us, CEMEX Ventures has always been a great soundboard for new ideas and strategy, and even more importantly, they have helped to connect us with other markets, construction companies, Venture Capitals and partners in different regions.
We have recently closed a follow-on investment with CEMEX Ventures, and we are very excited about the new strategy we are building together to expand IPSUM through all of the markets which CEMEX is present in, in particular Mexico and the United States. For a while now, we have working on a sales and distribution strategy for these markets in order to leverage the great reputation that CEMEX has as a leader in the building materials industry.