This 2020 is a year to forget! But at CEMEX Ventures, there are 5 things we want you to remember. We´ve been getting used to riding the wave and solving the challenges the construction industry encounters daily. From substantial improvements to completely different processes in the way we build, there are the highlights of 2020 we want you to never forget as we get ready to jump into 2021 feeling stronger than ever:
1.     We have learned how to give plastic a second life creating light concrete from it, improved CO2 capture technology, and developed a low carbon footprint concrete that captures CO2 residues from industrial by-products.
In addition, we have helped connect construction professionals who are either looking to dispose of soil or demanding it for their projects:
Also we want to applaud our portfolio company GoFor for closing one of its most important investment rounds:  $9.8 million. Their on-demand logistics platform helps merchants make urgent or same-day deliveries to their customers. Between the lockdowns, mobility restrictions and lack of staff to deliver essential materials (and we're not just talking about toilet paper), GoFor came out victorious!
2.   We found the missing piece! Actually, no. We found hundreds of missing pieces. We received almost 700 applications in what has become the biggest startup challenge in our industry: Construction Startup Competition 2020. Here are some details:
Four construction industry giants joined CEMEX Ventures: Ferrovial, Hilti, VINCI Group´s Leonard y NOVA by Saint-Gobain, breaking the paradigm of a fragmented and low-collaborative industry.
In almost 80 countries there were entrepreneurs with highly developed and high-quality proposals that wanted to be part of our portfolios and, for the moment, we have prioritized 10 solutions. We will keep looking for more pieces right away, though. The 10 solutions are: Beawre Digital, CarbiCrete,Construyo, Converge, Handle, HIBOO, Modulous, Okibo, Voyage Control, y WaveScan Technologies.
We didn't have the Olympic games this year, but we did have our gold medalists! The 10 winners participated in the Digital Pitchday and five had their place at the podium. They will participate in a Speed Dating round in the first IN PERSON event that Builtwords will celebrate in 2021. Can you imagine? An event where there are people off the screen? How exciting! The gold medalists are:
During their participation in the Speed Dating round, entrepreneurs will be able to learn more about and interact with industry leaders and investors. Something like a romantic dinner, but business like. 


3.    The year 2021 is already working in the cities of the future and we wanted to highlight the 50 most promising solutions that reinforce the construction ecosystem in four categories: safety and sustainability, supply chain management, construction project productivity, and new materials and construction methods.
In addition, this year we were part  of the growth in the investment figures of the ecosystem, reaching $1.3 trillion and more than 100 closed agreements. We have not seen this growth since 2018. Is 2021 going to be even better?
4.     We are accelerating the arrival of new construction methods. Not only substantial improvements to different segments of the construction, but we have also managed to change the construction as we know it until now through offsite construction!
Wallex: in September 2020 we were brave and announced our first Joint Venture in conjunction with leading Spanish company Grupo Avintia. With Wallex, an industrialized construction company focused on the design and engineering, manufacture and installation of offsite self-supporting panelized construction systems and, we are committed to promoting industrialized construction in Spain.
In a few weeks we will tell you another success story about a solution that will become a leader in this industry. We are sure you'll never think about construction the same way again. We´re dying to tell you!
5.    We get together with the big ones to do big things. We have appeared in numerous publications that give us encouragement to see that we are on the right track driving the revolution of our industry:
Builtworlds: the industry-leading company named us as a referent in global innovation for the industry and included us in its 2020 Ventures Investors 50 List. As if that weren't enough, our director Gonzalo Galindo was recognized as one of the Top Investors in their Mavericks awards. Gonzalo was exalted for leading one of the first and most developed acceleration and investment programs in the construction industry. What an honor!
We are part of the Global 50 Open Innovation Across Continents for Buildings & Infrastructure's Digital Transformation
CB Insights: Just as we were celebrating the great achievements made so far, CB Insights named us as one of the companies in construction that are leading in investments. This recognition fills us with great strength to say in a lively voice "Let 2021 come!"
Great Place to Work: We are not only good in the industry; we also celebrated that we were certified as a Great Place to Work. Our team in Spain, Mexico, Colombia and China were champions during 2020 and even in their homes, they made possible that this was indeed an unforgettable year for CEMEX Ventures.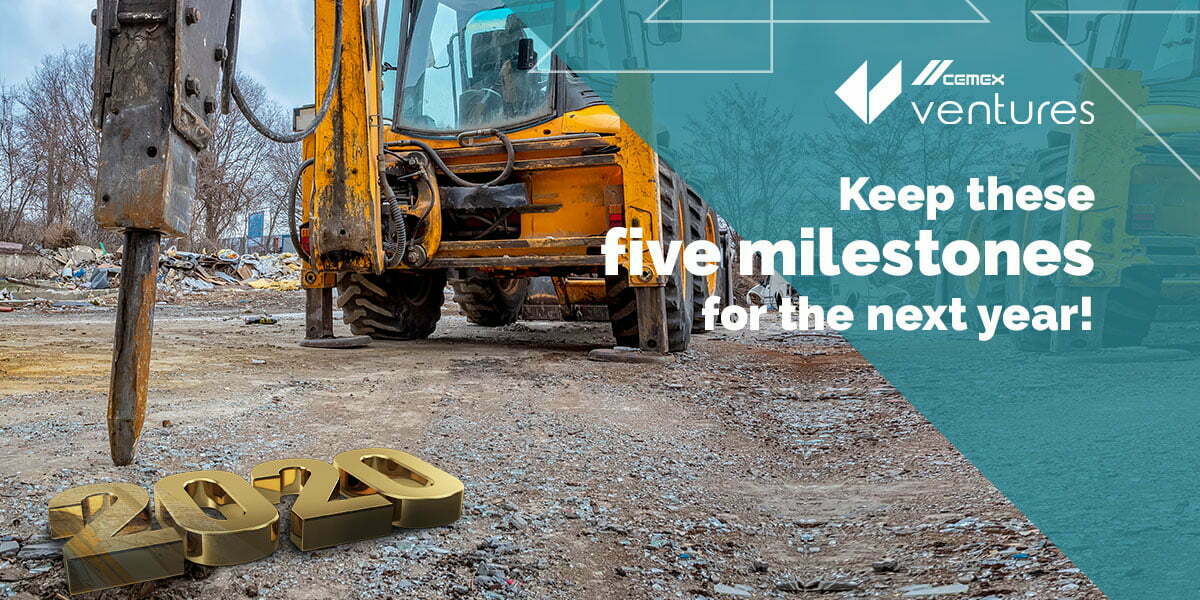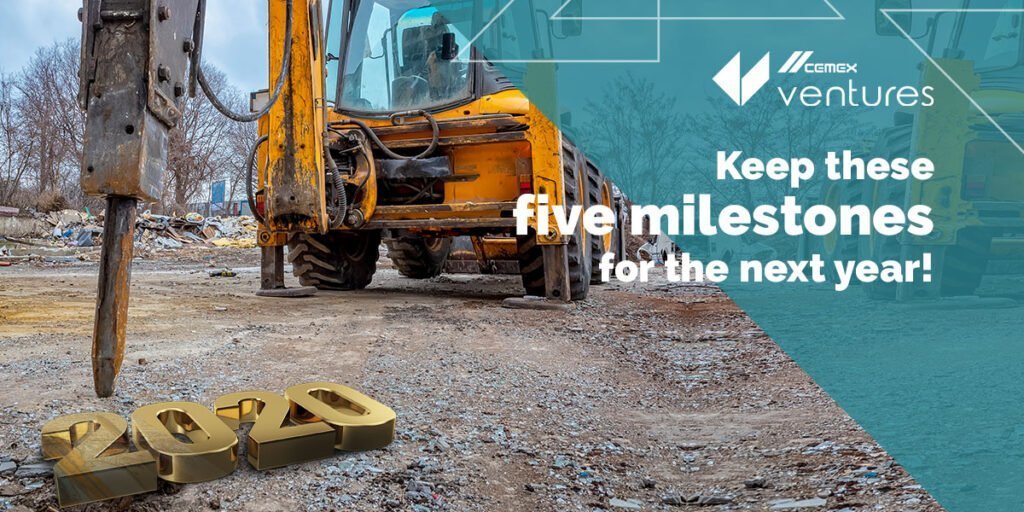 When the going gets tough, the tough get going.
Did you ever imagine that the long lines in front of a store would be to buy toilet paper and not the latest iPhone model? Neither did we!
Without a doubt, 2020 left a mark on everyone and it will be something we will talk about for many years to come. However, we demonstrated that together we can overcome any adversity and that innovation is not just about complex technologies. We all learned to reinvent ourselves and cope with an extraordinary situation and come 2021, we are ready for whatever lies ahead.
We thank all the startups who trusted us, who, even in times of uncertainty, bet on their solutions and participated in our competition.  
Thank you to all our partner companies for continuing to promote the disruption of the industry and make 2020 a memorable one for the Contech ecosystem!
Thank you to our entire community that stays connected to us by our digital channels. We look forward to continuing to grow with you.
From CEMEX Ventures we wish you all a very HAPPY YEAR 2021!